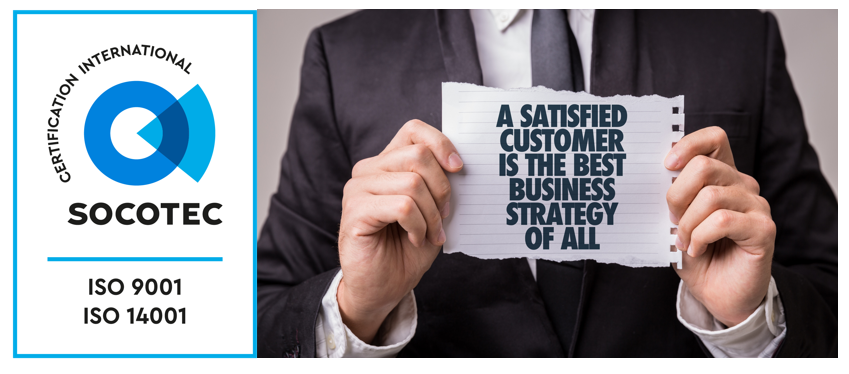 Certification ISO 9001 & 14001 v2015 Our customers are at the centre of our Quality System!
-Jan. 2021 -
Everad Adhesives SAS is proud to announce the ISO 9001 v2015, ISO 14001 v2015, OHSAS 18001 v2007 certification of its management system for its adhesive manufacturing, innovative bonding solutions in the cellular foams market, construction, assembly and toll-manufacturing of adhesives activities, on the Marlenheim site, by SOCOTEC Certification.
This recognition by an independent third-party body represents a milestone for the company and its teams.
The audit conducted found that the requirements of the ISO 9001 & 14001: v2015; and OHSAS 18001: v2007 were respected and concluded that a real continuous improvement process had been implemented in the field of quality, environment, and safety.
It was particularly appreciated that the customer is at the center of the Everad Quality System.
The impact of this certification and the implementation of this process at Everad is key. In addition to the formalisation of practices that enable the Everad teams to work efficiently and consistently, the certification fulfils selection criteria increasingly required by clients on a global level.
It also provides prospects, investors, suppliers, and other interested parties, with more credibility regarding the projects led by Everad, and therefore demonstrates its commitment to environmental, quality, and employee safety issues.