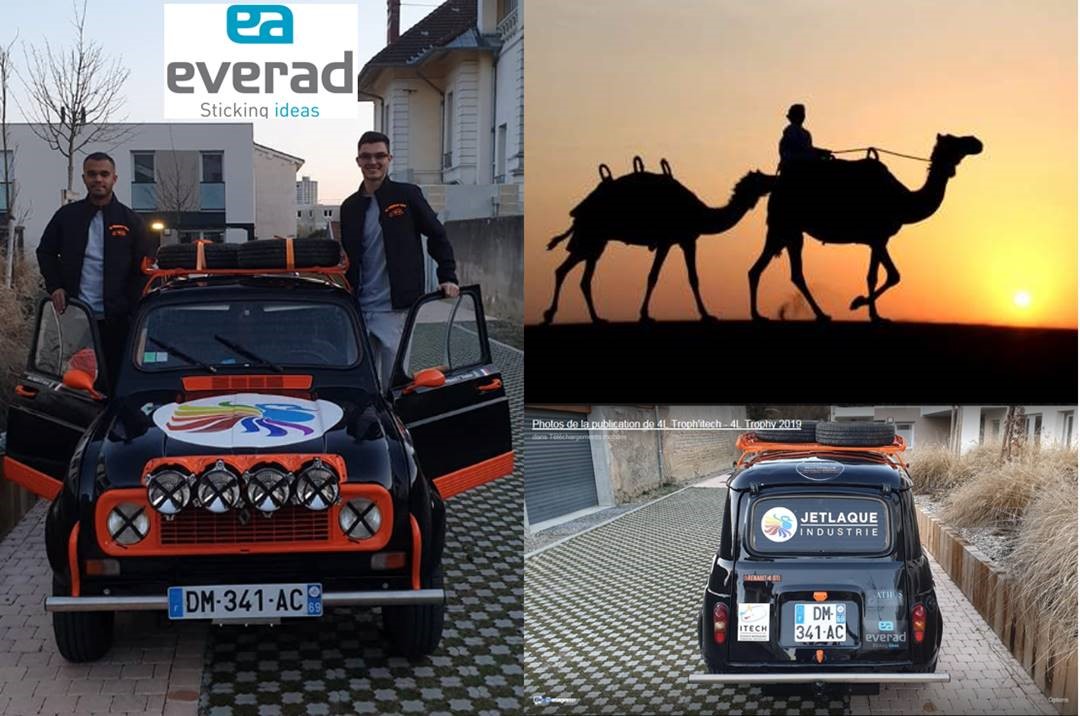 Everad partner of the 4L Trophy 2019
-Feb. 2019 -
The 4L Trophy Rally is the first 100% young and fun solitary rally raid taking place with cars Renault 4L on the tracks of Morocco. More than 6000 km traveled in 10 days.
The rally takes place this year from February 21st to March 3rd, 2019.
The support of schooling in the South-Moroccan region and the action in favor of the French Red Cross are the two solidarity caps that the participants proudly wear by taking part in the 4L Trophy. It is with the association "Children of the desert" that they express their solidarity towards their host during the rally.
The main objective is clear: access to education for all children.
The values of this rally are:
100% young
100% fun
100% responsible
These values correspond to the DNA of Everad!
That's why Everad supports Alvin Nacimento, chemical engineer at Everad and his teammate in this great adventure.
Have a nice trip!